If you have an existing Machine Shop or just getting one off the ground, a professional looking website is key to attract new customers and business. A lot of great shops around the country have a lot to offer but the lack of visibility online is a major road block as they try to grow.
A lot of shops do not believe that there is an added value of having a presence on the internet. However, below you will find a list of reasons why having a website is crucial for your small business. 
With a large portion of the world turning to the internet for services, pricing, or just relevant information, a website basically tells your audience that you are here.  Your in business and your in it for the long haul.  You have made an effort to establish your brand in the marketplace and it gives consumers confidence that they are dealing with a reputable business.  If you don't have a business website, today's digital-savvy customers may look elsewhere. 
2) Long Term Cost Savings
As a machine shop owner, especially one that is just starting out, you're probably thinking you already have too much on your plate. You are perhaps worried about the cost of building a professional website. Or maybe you lack the technical background to get it off the ground.  While those are viable concerns, the time and cost associated can be minimal and, in the long run, will pay dividends.
Costs of other types of advertising, including newspaper ads, radio spots, the printing of marketing materials, or even the high overhead of trade shows, the reach and visibility that a website can provide will pay for itself in no time when done right.
3) Keeping Your Customers Informed
Even in the most basic of websites, the goal is to educate the customer. Educate them on your services, and provide them key information on your company. It gives you the flexibility to convey the key message you want to provide to your customer base. Display the type of work that you do, and show your key differentiators that make you stand out from the rest.  We will be getting into the specific parts of building a successful machine shop website down below. 
4) People are Searching for your Business
One of the benefits of having a website for small businesses is to be where your consumers are. There's a reason so many companies invest in a website with search engine optimization (SEO).  97 percent of people go online to find a local business. Another 93 percent of online experiences begin with a search engine. Believe it or not, there are 3.5 billion searches on Google per day. At this very moment, there is someone in your area online and searching for your exact service. Guess who's getting their business? Not you!
5) People Use Websites to Engage Businesses
According to LSA's (Local Search Association) April 2017 report, "The Digital Consumer Study," 63 percent of consumers primarily use a company's website to find and engage with businesses.  That is a pretty large number of consumers. Combine that with the fact that 93 percent of online experiences begin with a search engine, you do the math. Another compelling reason your business needs a website?  Research by YellowPages and LSA found that, on average, consumers use approximately three sources before making an individual purchase decision. In addition, 30 percent automatically strike a business from consideration if they don't have a website.
6) B2B & Manufacturing Influenced by Digital
The majority of companies that don't have a website say it's because their industry isn't online. I hear this mostly from business owners in the B2B, industrial, and manufacturing industries.
That is an incorrect assumption and here is why. 
 A very large portion of B2B buyers we interact with say digital website content significantly impacts their buying decision.  Moreover half say they can finalize their purchase selection criteria based on a website's digital content alone.
The average B2B buyer today makes an average of 12 online searches before interacting with a vendor's website.  Also, they are more than half way through the buying process before they want to speak with a sales representative.  Even for industrial and manufacturing companies,  purchases are influenced by digital.  Not only that, but half of all B2B customers today also expect a supplier's website to be a helpful channel and more than a third expect the site to be their most helpful channel.
7) Consumers Base Business Credibility on Company's Website Design
Not having a website makes consumers trust you less.  On the other side of that coin, people make judgments on a company's credibility based on website design.  Consumers are more likely to do business with a company they trust. Your website is the first place they go to check for credentials, reviews, and certifications.
Security is a very important area to focus on as well. A large portion of B2B websites, especially those dealing with manufacturing are required to use a SSL certificate on their site. An SSL certificate is a key that allows all the traffic being sent to and from your site to be encrypted. When you navigate to any website as you see the URL is using a HTTPS:// protocol instead of the HTTP:// you know its a secure site and there is a level of assurance that you provide to your user that their data is secure. This is also a key factor when choosing a web hosting provider, which we will speak to more about down below. 
Beware, if you have a bad website design, it won't help you at all. You have a few seconds to leave an impression on website visitors and tell them what they'll get out of your website and company.  After this time (and oftentimes before), they'll click off.
8) Answer Customer Questions Quickly
This is especially true for B2B companies.  People visit your website when they want to know something or do something.  They also expect immediate gratification, which means visitors should be able to answer three questions within three seconds of landing on your website:
Who are you?
What do you do?
How do I contact you?
We live in an age of instant gratification.  Where consumers want the information they seek immediately, meaning your company website should answer each of the questions above without the user needing to scroll down the page at all.
9) A Website is Always Accessible
While running a machine shop can feel like a 24 x 7 endeavor.  Your staff is generally not available after hours to answer general questions or provide information to potential customers.  Whereas your website is open 24 hours a day, 365 days a year. You can provide both regular and prospective customers the convenience of reviewing your services and capabilities when your shop is closed.
In addition, with so many other features and add-ons available, visitors to your website can contact you, submit an RFQ, schedule appointments and even purchase directly through your website even it is submitted after hours.
10) Websites Enable You to Target a Broader Audience
The global reach of the internet allows for websites to be accessible from anywhere around the world. Since a large portion of the worlds business these days is conducted online, having a web presence is vital.  It allows you to cast a wider net and potentially attract customers that didn't know you existed without your website. 
What Web Pages Should Your Site Have?
People that need to look into new machine shop suppliers do generally look for key information that is easily available. Making your site to complicated or hard to navigate will more than likely cause the user to click off to another machine shop.
When building your website, have your users in mind. Keep the navigation clear and concise, and make it obvious where the information they need can be found.
Ideas for Navigation & Web Pages
Home Page – This is the landing page for your machine shop website.   Every viewer will generally navigate to this page first, so make sure it looks great.  It should also provide a clear and concise run down of the rest of the site.   This page should let viewers know what your business is all about.
Parts Gallery – Whether it's a gallery of all the parts you've made, or just a subset of the type of work that you do, it is important to provide your customer a visual of the kind of work you have done in the past.  It is especially important to showcase your capabilities in a visual format so your customers have confidence in your shops abilities.
Equipment List – This should talk about what kinds of machines your shop has.  Depending on the type of machine shop you have there are a number of ways you could approach this.  A very basic approach would be just a listing of the make/model/max sizes. Alternatively, you could provide pictures of the machines as well.
Location – Provide your customers the ability to know where your machine shop is located. Include a Google map as well.
Contact Us – Give users a page with all of your contact information.  Email, phone, mailing address as well as social media links. You can also provide a contact form right on your site.  This gives your customers the convenience of inquiring about services directly from your website.
Capabilities – Probably one of the most important pages for a machine shop website. This page should tell customers everything you have to offer. What kind of machine shop are you?  Are you a job shop?  Do you specifically manufacture a set of products of your own or another business? Do you specialize in certain type of machining? This is the place for that information!
Request a Quote – A great idea for machine shops! This page gives customers a rough idea on how much your work costs. As well as lets them request a more detailed quote if they want to further pursue a relationship as a client. You can also give your customers the ability to upload files or other drawings directly to your site for a RFQ!
Certifications – It's important to show your potential customers about all the 3rd party certifications that your shop has obtained.  Are you AS9100 certified? ITAR Compliant? Small Business/Women Owned? This is a great way to get your machine shop to get some additional exposure and differentiate it from the rest of your competition.
Testimonials – This is a great way to showcase the great work you have done in the past by listing all the great feedback and testimonials your business had received.  It goes a long way to show your prospective customers that you have the capabilities and skillset to complete their project as well.
You can expand to other areas including a Blog section, listing your Quality Clauses, About Us to give your customers some background on the history of your shop. There are a lot of great possibilities to expand as time goes on.
Now that we have talked a little about the reasons to have a website and the pages you would focus on, lets get to some of the technical details of what you will need to help get one started.
Picking the Right Domain Name
In the perfect world, your website address will match the name of your machine shop. For example our company site is called https://JAHMachine.com.  However, since a lot of the available addresses may be taken, it is important that you give some thought to come up with an original name that reflects the purpose of your site and your business. It is important to remember that your website address is also an important marketing tool so choose wisely.
Got a name in mind? Check if it is available to register quickly using the search bar below. 
Choosing the Right Web Hosting Provider
A web hosting provider is a company that rents you space on the internet so you will be able to host your website.  When researching such companies, it is important to choose a well established and reputable company to ensure you have the peace of mind knowing you have a quality hosting provider.
Comparing fees and understanding the differences in what the large number of providers offer is also a very important part of the process.  Do you require hosted email?  Do you require room for future growth?  There are a lot of variables to consider.
Knowing this is a area that people end up becoming apprehensive about, we have taken the time to provide our top 2 web hosting provider picks below.  We have vetted a large number of hosting companies and we have narrowed down the list for you. 
Click on each infographic to explore what each provider has to offer. 
So at this point you're half way home!  You have registered your new website address and signed up for a web hosting account.  Now we have to look at designing and building your site. One great tool that a lot of machine shop websites use is a platform called WordPress. WordPress is a great platform that your hosting company provides you for free and you can create your own website without having any technical experience or coding background.
WordPress gives you access to thousands of plugins to use on your site for any and all functionality you want to implement.  Do you want to create a custom slide show for your parts?  Do you want to have a newsletter sign up list for visitors?  There are countless options and designs you could do depending on your needs. 
Need Help With your Website Design?
We all know that owning a machine shop requires a great deal of technical ability but creating a website might not be within your wheel house. The good news is there are a lot of resources and cost-effective ways to get your site built to your needs.  One of the resources we have used and recommend is called Fiverr.com 
Fiverr gives you access to thousands of freelancers that can help with anything as creating a business logo, to creating the entire site for you for a very minimal cost. 
Click on the link below to find out more.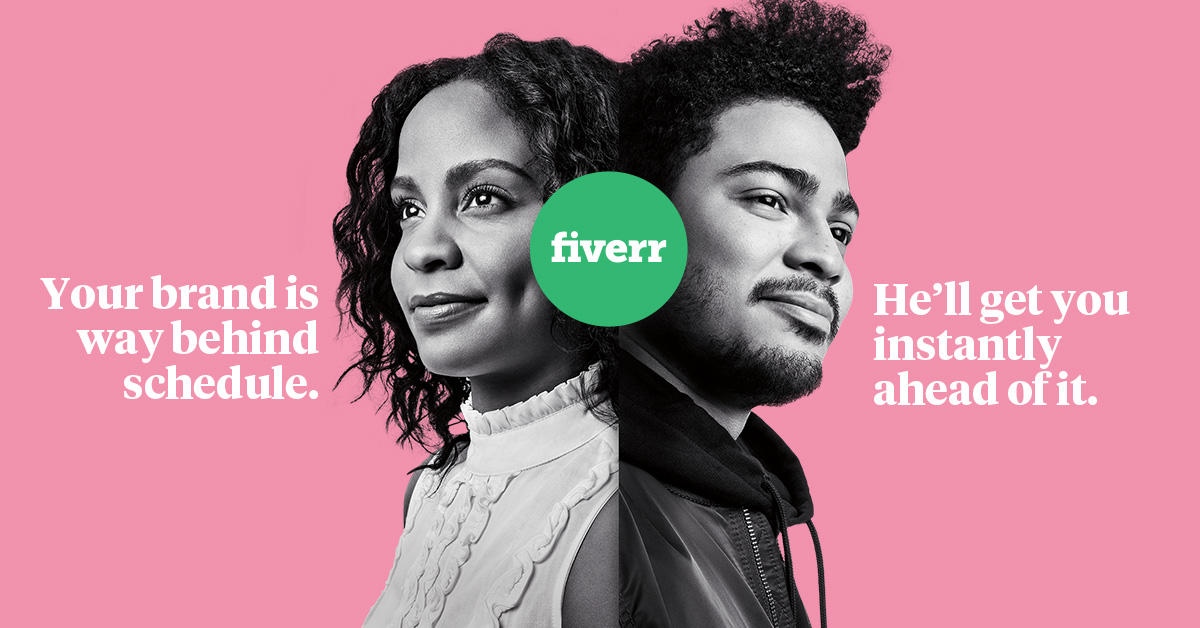 Search Engine Optimization (SEO)
No matter how helpful your website is or how clean it looks, it isn't doing you any good if no one can find it.  Search Engine Optimization (or SEO) is a style of writing that incorporates common search terms for your topic into the text on the page. This allows engines such as Google and Bing to find your page more easily when someone searches terms similar to your page. It is important to incorporate a common term into the title or heading, as this is the primary source for search engines to check. Then, scatter the other terms throughout the article or page wherever you can place them without affecting readability.  
For example, we want people looking for tips on how to build their website clicking on this page, and a possible search term would be "machine shop website." So, we placed these buzzwords into the text  to help guide search engines, and as a result, users, to our page.
There are tons of great resources to learn more about SEO, one of the best sites that provides free tools to use is https://neilpatel.com. 
One of the great tools that Neil offers is called UberSuggest. This is an awesome free tool which can find 100s of long tail keywords in a few minutes. It aggregates data from Google Suggest which provides keyword ideas similar and related to your searches on Google.
Below you can find a sample of the great information you can find just by doing a search on keywords. In this case, I selected "Machine Shop" Please take a moment to try it out for yourself and take advantage of this great free resource to drive traffic to your site. 
We hope we have provided some direction on how you can expand your Machine Shop's global reach. It is important to remember that planning and designing your site are very key ingredients to its success. Do not rush the process as a website is never really "finished" it does require care and feeding on a regular basis with updates to keep it current as well. 
Wishing you good fortune on your journey ahead